A paper cutting machine is an important machine in the papermaking production line. There are two types of paper slitting machines according to the transmission control method, the Mechanical cross cutting machines and the PLC Control paper slitting machine. In this article, we will present kinds of paper cutting machines for making hamburger wrapping paper, sandwich wrapping paper, A4/A3 copy paper, non-woven fabric, paper straw, thermal paper, etc. Contact us to get the machine's price now.
Purchasing Paper Slitting Machinery For Sale
Paper roll cutting machine
Cutting Speed: 150 cuts/min
Cutting diameter: φ60—φ130(mm)
It is suitable for cutting cored and coreless webs.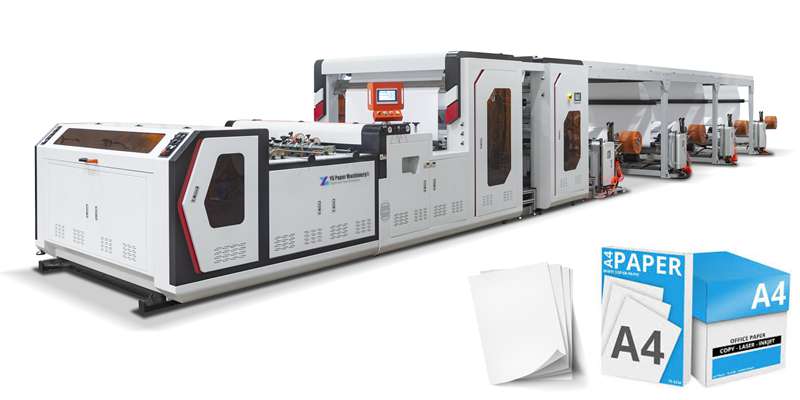 A4 Paper Slitting Machine
Capacity: 5-10 reams/min
Paper roll width: 1100-1600mm
Cutting Speed: 30-200cuts/min
Rolls: 2 or 4 or 6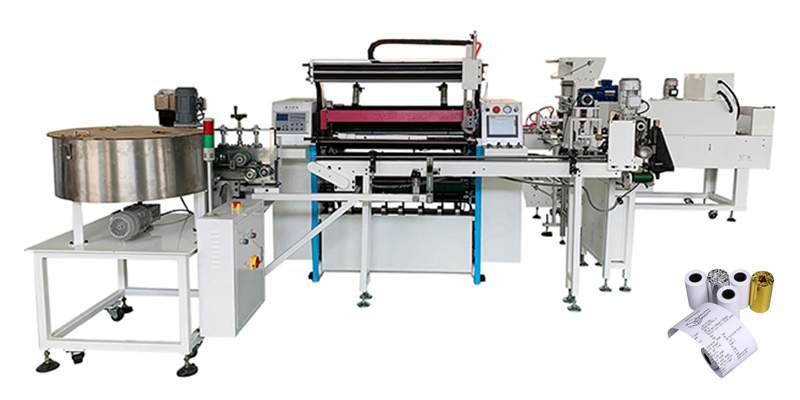 Thermal Paper Slitting Machine
Capacity: 200 cuts/min
Paper roll width: 1200-1400mm
Realize one-stop production
Double productivity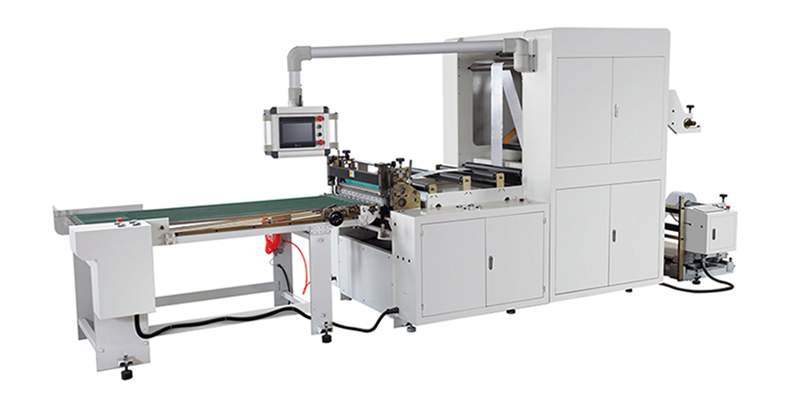 Sandwich Paper Sheeter Machine
Capacity: 100 cuts/min
Crosscut width: 50-700mm
It is suitable for cutting thinner papers such as hamburger paper, sandwich paper, hot dog wrapping paper, newsprint, etc.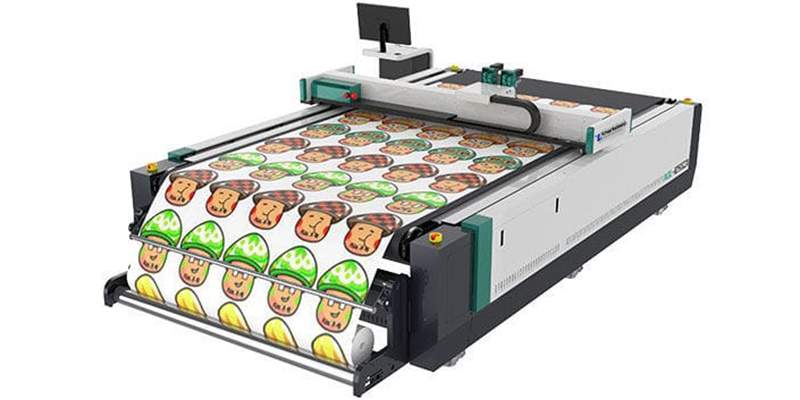 Laser Cardboard Cutting Machine
Cutting Speed: 200-800mm/s
Cutting thickness: ≤22mm
It uses a laser beam to cut and engrave cardboard. This tool allows for precise cuts and intricate designs to be created in cardboard.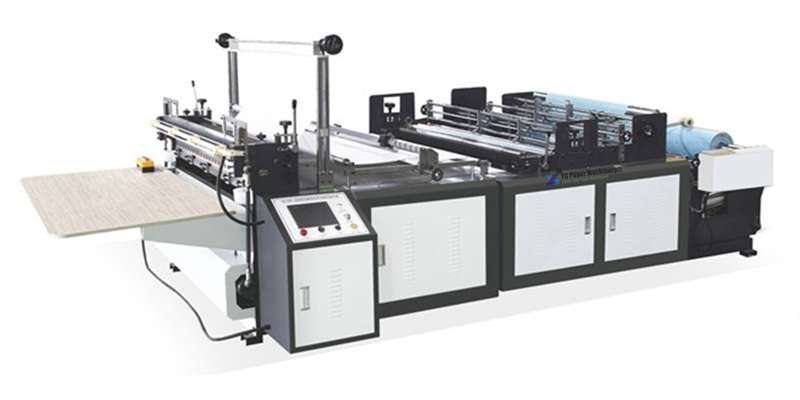 Non-woven Fabric Slitting Machine
Slitting width: 18mm-1600mm
Unwinding diameter: 600mm
Rolling diameter: 600mm
Mechanical speed: 60m/min
Looking for a suitable and profitable solution? Get here quality machine and competitive price.
After-sales services. Free installation guide.
How to operate the machine?
A slitting machine is a kind of mechanical equipment that cuts wide-width paper, mica tape, or film into multiple narrow-width materials. It is commonly used in papermaking machinery, wire, and cable mica tapes, and printing and packaging machinery. Do you know what matters need to be paid attention to when operating the slitting machine?
The slitting machine needs to divide and process the whole bundle or a whole sheet of raw materials with fixed length specifications, such as plastic bags, carton packaging, thick steel plates, tapes, leather products, wood, etc. and must use fixed-length division operations.
The most critical performance parameters of fixed-length slitting are slitting precision and the sameness of finished product length.
The fixed-length slitting operation is divided into two types: static and dynamic; when the set length is reached, the machine stops accurately, statically divides the processing, and restarts operation after cutting; when the set length is reached, the cutting signal is continuously issued, and the slitting machine is Dynamic slitting during the whole process of raw material movement.
What is the difference between tangential or rotary shear, razor and crush-cut?
Check below the difference between tangential or rotary shear, razor and crush-cut:
Tangential or rotary shear slitting uses two rotary knives to produce the same cutting effect as obtained by using a pair of scissors. The knives have a small gap between them and cut the material by shearing it. This method is suitable for materials that are thick, stiff or have high tensile strength.
Razor slitting uses a single razor blade to cut the material by penetrating it. The blade is either mounted in a fixed position or moves across the web. This method is suitable for materials that are thin, flexible or have low tensile strength.
Crush-cut slitting uses one knife to pinch or score the material against a hardened platen or bottom roll. The material is actually torn apart by the pressure. This method is suitable for materials that are soft, elastic or have low density.
Do you want to buy a paper sheeter machine? Contact YG Paper Machinery.
After-sales services. Free installation guide.
Paper Slitting Machine Manufacturer
YG Paper Machinery is a professional paper cutting machine in China. With more than 18 years of experience in this field, we have successively provided cross-cutting machines and various equipment for various types of paper processing and printing processing enterprises. We have strong scientific research and technical force, sophisticated processing equipment, cross-cutting machines and other products incorporate a number of patented technologies and have high-quality performance.
Our machines have been exported to many countries, for example, Spain, Mexico, Algeria, Egypt, etc.
If you are looking for the paper machinery, please leave your messages below.