It generally consists of a press, a roller press, and 1 to 2 drying cylinders with larger diameters. Generally, a cylinder machine is suitable for making cultural paper or wrapping paper. The cylinder paper machine has a simple structure and low cost and is mostly used by small and medium-sized paper mills.
What is a cylinder paper machine?
A cylinder machine, also known as a vat machine, is a paper machine with a cylinder as a former. According to the different configurations of formers and drying cylinders, various types of paper machines can be formed, such as single cylinder wire single cylinder paper machine, double wire double cylinder paper machine, multi wire multi cylinder board machine, etc.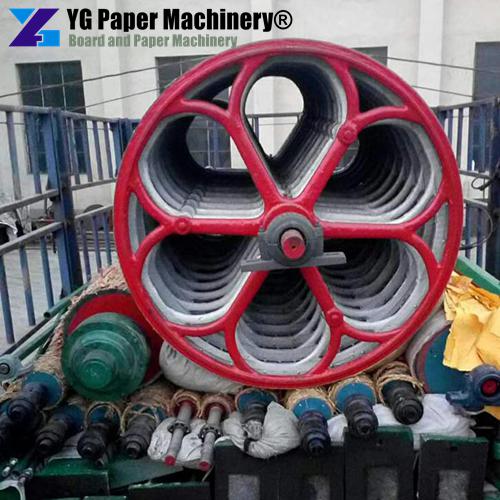 Technical Parameters
| | |
| --- | --- |
| Model | Cylinder mould fluting paper machine |
| Paper Grades | Fluting & Corrugated Paper |
| Trimmed Width | 1800mm-2800mm |
| Basis weight Range | 70-150gsm |
| Design Speed | 80-220m/min |
| Working speed | 50-200m/min |
| Delivery time | 4 months |
Features of Cylinder Mould Vat Former Machine
Rotary Wire Paper Machine can be adapted to produce corrugated base paper, liner board, toilet paper, and medium and low-grade cultural paper。
The slurry of the cylinder paper machine is formed on a cylindrical cage, which is generally immersed in the slurry.
The fiber slurry soaked in the tank forms a paper pattern at the end of the cage to make the distribution of cellulose fibers more uniform. A mesh cage can form a sheet at a higher consistency.
There are also advantages such as compact structure, small footprint, low cost, and low power consumption.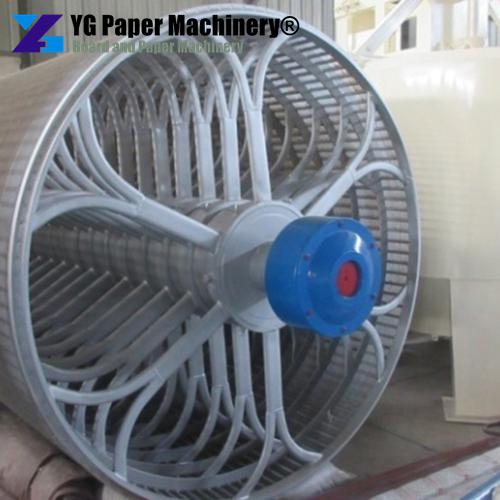 Read also: 2400mm Fluting Paper Making Machine with Vat Former
Vat Paper Machine Price
If you are looking for a cylinder mould vat former machine for a paper mill, please leave your messages. Our sales manager will contact you as soon as possible.
Which is better Cylinder paper machine or Fourdrinier?
A cylinder machine for papermaking is used for the paper mill at a low production capacity. The vertical and horizontal tension of the paper made with a cylinder paper machine is relatively small.
But the fourdrinier machine has a fast speed, and strong dehydration ability, often for large-volume paper production;
The Fourdrinier paper machine is good for producing a web of the same type of fiber throughout, while cylinder machines are good for producing a multilayer web.