Tissue paper has many different uses. So there are types of tissue paper making machine, such as box draw tissue paper machine, toilet paper machine, toilet roll making machine, etc. Here, we will introduce two tissue paper machines for sale.
➡Toilet Paper/Tissue Paper Making Machine
The roll paper production line mainly includes paper making machine, a rewinding and cutting machine, and a packaging machine. If you want to start such a toilet paper business, and you are new in this field, it is recommended that you buy paper rolls as raw materials, a paper rewinder and slitter machine, and a packing machine. This is more economical with less investment. Contact us to get the jumbo bath tissue making machine price here. WhatsApp/Phone 008613598866720.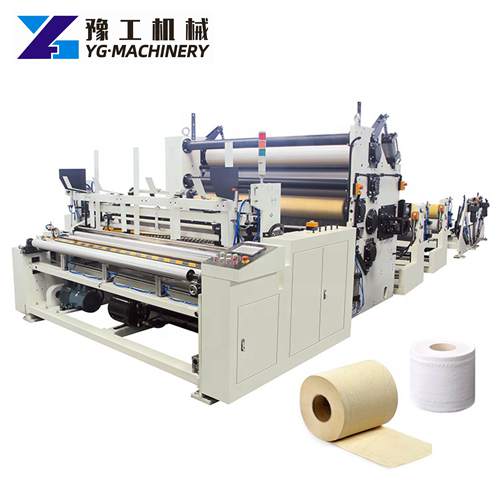 Rewinding Machine
Paper Rewinder is a piece of special equipment for paper, mica tape, and film. Its purpose is to rewind the paper rolls (called base paper rolls) produced by the paper machine in turn, and the paper is made into finished paper after rewinding.
YG Tissue Paper Making Equipment at best price for sale!
| | |
| --- | --- |
| Technical Parameters | |
| Base paper width | ≤2100mm |
| Finished product diameter | Φ60~150mm (adjustable elasticity) |
| The inner diameter of the finished paper core | Φ 32~50mm |
| Base paper diameter | Φ1100mm |
| The inner diameter of the base paper core | 3″ |
| Punching pitch (please specify) | 4 knives, mechanical adjustment 90~180mm |
| Rewinding speed | 0-200 m/min |
| Punching method | pneumatic separation |
| Unwinder | 1-3 layers |
| Dimensions (L×W×H) | 6500×3100×2600 (mm) |
| Machine weight | 3500kg |
| Total power | 4kW |
| Pneumatic system | 3 hp air compressors, minimum pressure 5kg/cm2 Pa (customer provided) |
Read also: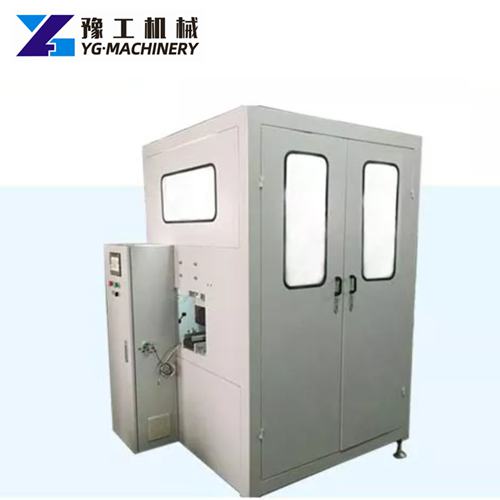 Roll paper cutting machine
Suitable for slitting cored and coreless roll paper.
Rated speed: 150 cuts/min
Design speed: 170 cuts/min
Cutting diameter: φ60—φ130(mm)
Total power: 6.2kW
Compressed air: 0.5-0.8MPa
Dimensions (L×W×H): 5350×1500×1850(mm)
Click the button below to get the tissue paper cutting machine price.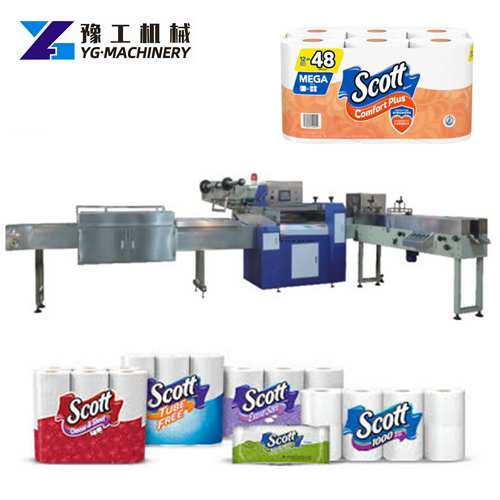 YGJ120 Roll paper packaging machine
YGJ120 Roll paper packaging machine is suitable for the packaging of relatively regular materials such as roll paper. In general, the whole machine is composed of the automatic material sorting part, the main body part of the packaging machine, the side ironing part, and the control part.
| | |
| --- | --- |
| Technical Parameters | |
| Speed | 110-120bages/min |
| Packaging specifications | length 100-140mm, diameter φ60-φ140mm |
| Total power | 4.24kW |
| Machine noise | ≤70dB |
| Machine net weight | about 1500kg |
| Dimensions (L×W×H) | 6730×1310×1480 (mm) |
| Power | 380v, 50Hz |
| Packaging material | BOPP, PE/OPP, CPP, PP, etc. |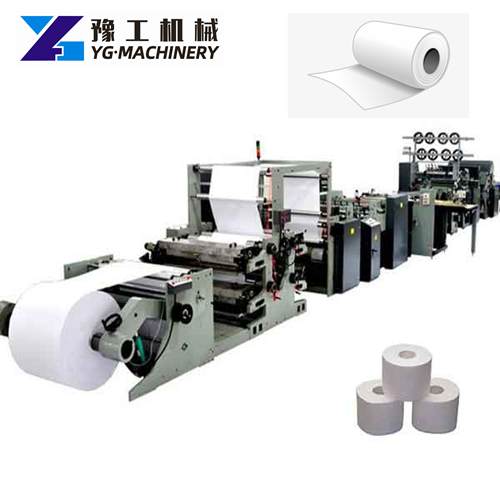 Working Video
Automatic Box Drawing Facial Tissue Paper Machine
The Facial Tissue Production Line can be divided into two types: soft-pack tissue paper making machines and box drawing facial tissue machines.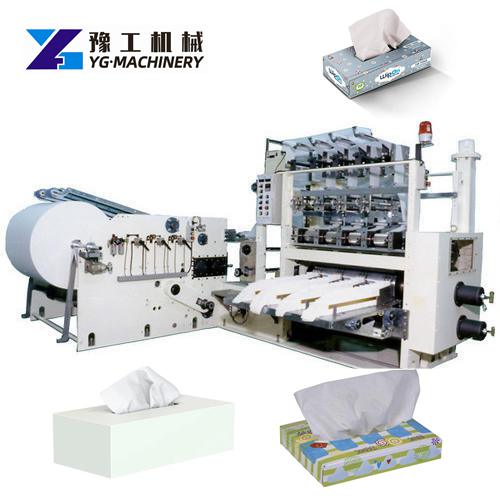 Automatic Facial Tissue Production Line
Whether you want to manufacture soft packs or box-packing facial tissue paper, the whole production line mainly consists of three devices: tissue paper folding machine, paper cutting machine, and Facial Tissue Carton Packing Machine.
Technical Parameters
| | |
| --- | --- |
| Model | YG-N180/200/240/280/300/330/500 |
| Raw material diam | 1100 mm |
| Control system | Frequency control, electromagnetic governor |
| Embossing roller | Cots, Wool Roll, Steel to Steel |
| Embossing type | Customized |
| Voltage | 220V/380V |
| Power | 4-8KW |
| Production speed | 0-900 sheets/minute |
| Counting system | Automatic electronic counting |
| Printing method | Rubber Plate Printing |
| Printing type | Single or Double Color Printing (Optioned) |
| Folding Type | V/N/M Type |
Click to learn more about the tissue paper cutting and packing machine.
The production process of facial tissue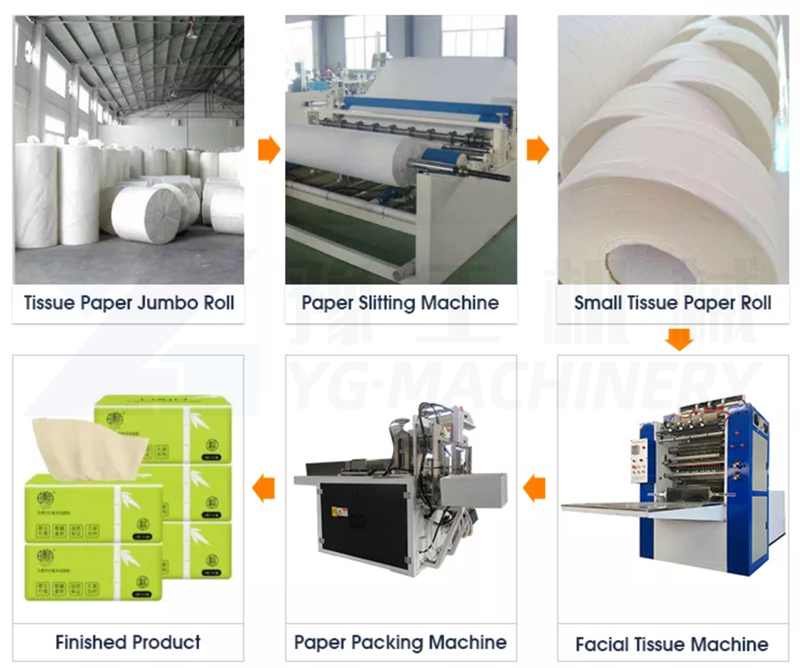 About Us

Henan Yugong Machinery Co.Ltd is a professional napkin paper machine manufacturing company. Located in China's national central city–Zhengzhou, with abundant resources and convenient transportation. We have 20 years experience of equipment manufacturing. Our products are widely praised by consumers. Besides tissue paper machine, we have also A4 paper making machine, Kraft paper bag machine, Sanitary pads machine, etc. If you have any questions, please contact us. WhatsApp/WeChat: +8613598866720.