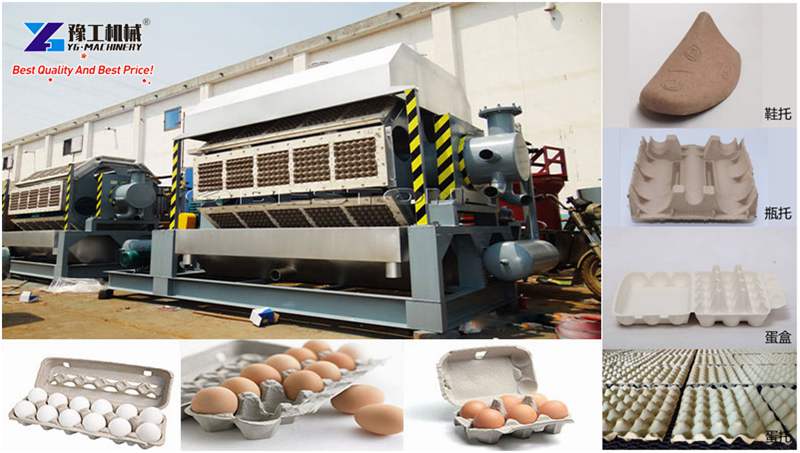 The egg tray machine is also called the egg carton making machine. It is a kind of egg tray processing equipment. In this article, we will present to you the high speed automatic paper egg tray making machine for sale.
Choose the type you like
YG Paper Machinery can provide different models, for example, DT-3*1 Egg carton Making Machine (1000pcs), DT-4*1(1500pcs), DT-4*3(2000pcs), DT-4*4(2500pcs), DT-4*8(3500pcs), DT-5*8(5000pcs), etc. If you want to purchase this machine, please leave your messages to us.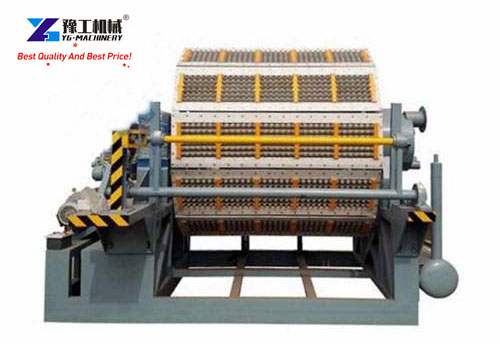 12 Side Egg Tray Machine
Model: DT5*12
Capacity: 5000-6000p/h
Power: 4 kW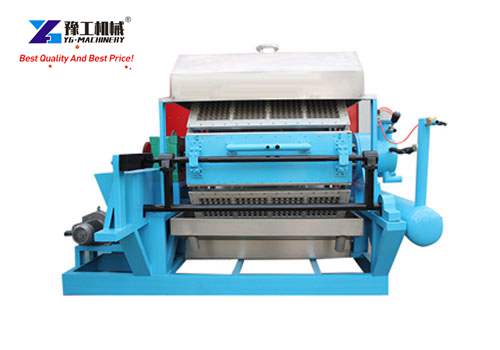 8 Side Egg Crate Equipment
Model: DT4*8
Capacity: 3500-4500p/h
Power: 4 kW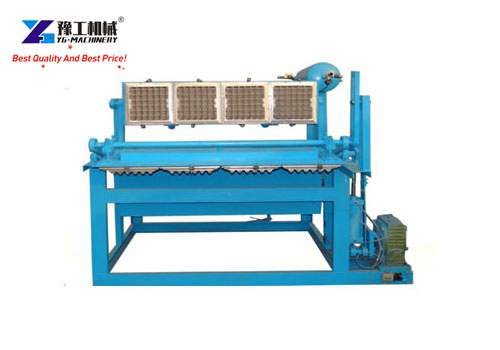 4 Side Egg tray moulding machine
Model: DT3*4
Capacity: 1800-2300p/h
Power: 3 kW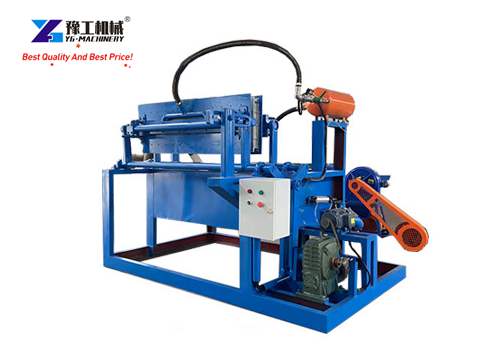 Small egg carton making machine
Model: DT3*1
Capacity: 1000p/h
Power: 2.2 kW
Popular Models
We have different egg tray production lines with different outputs and configurations according to the different needs of customers and budgets. Check the table below.
| | | | | |
| --- | --- | --- | --- | --- |
| Model | Output(pcs/h) | Mould Quantity | Total Power(kW) | Raw Materials (kg/h) |
| DT-1*3 | 1000 | 1*3+3 | 41 | 23.8 |
| DT-1*4 | 1500 | 1*4+4 | 41 | 28.4 |
| DT-3*4 | 2000 | 3*4+3 | 53.7 | 32.57 |
| DT-4*4 | 3000 | 4*4+4 | 57 | 39.9 |
| DT-4*8 | 4000 | 4*8+4 | 90 | 63 |
| DT-5*8 | 5000-6000 | 5*8+5 | 150 | 105 |
| DT-5*12 | 6000-7000 | 5*12+5 | 153 | 107.1 |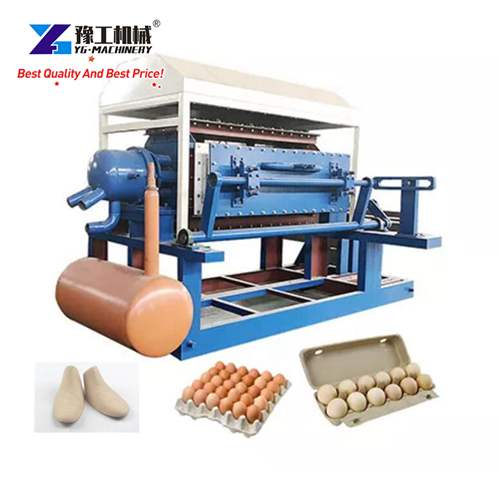 Features
Raw Material: Any kind of waste paper, like old newspapers, magazines, books, Old corrugated cardboard boxes, etc.
Automation: Fully-automatic control.
Quality Standard: CE
100% environmentally production process.
Capacity: 1000 -7500 pcs/h
Remarks

The egg tray machine prodcution line is multi-purpose, and can be used to produce environmental protection tableware, plant fiber decorative wall panels, industrial packaging, environmental protection medical trays and other disposable appliances, cattle plugs, welding masks, egg trays, cup holders, nursery cups, paper mold toys and other products. If you want to open a production line, it is also possible.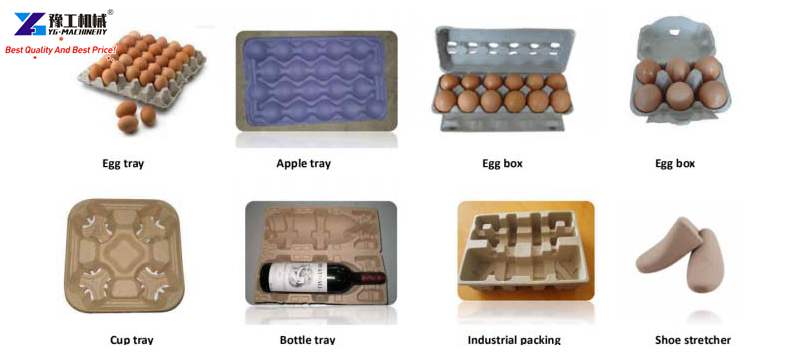 Paper Pulp Egg Tray Production Line
The egg tray production line is one popular type of paper pulp forming equipment. We provide a fully automatic and semi-automatic production line for making egg trays. Which type do you prefer? Please contact us to get more details about the equipment.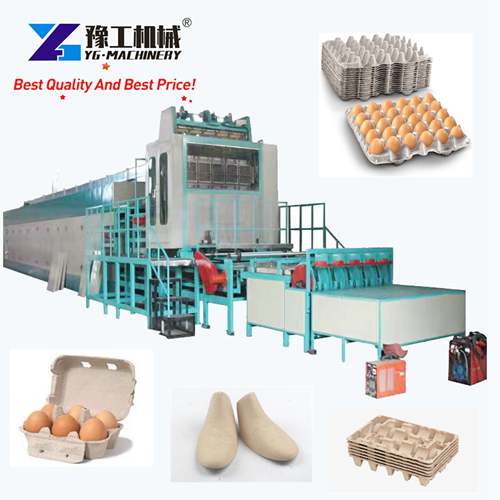 Model: DT5*12
Capacity: 5000-6000p/h
Power: 4 kW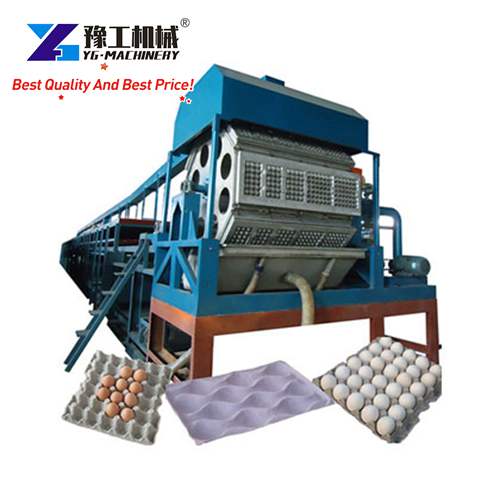 Model: DT4*4
Capacity: 2200-2500p/h
Power: 3 kW
Production Process
Raw Materials: You can choose the waste paper or Regenerated pulp from plant fiber pulp as the raw materials.
Paper Pulping Machine: The old newspapers, magazines, cartons, and other waste papers are disintegrated andscreened. Then add the chemical additives and other processes to prepare a certain concentration of pulp for molding.
Automatic Thermoforming Vacuum Machine: The slurry is uniformly attached to the special molding die by vacuum action to form a wet product, and then transferred to a drying system.
Egg Tray Dryer Machine: Using heat sources such as GAS, diesel oil, steam, heat transfer oil, etc., the egg trays are wet-dried.
Packaging: Automatic packaging machine will pack the egg tray for sale.

Check the working Video
How much is the Egg Tray Making Machine For Sale?
What is the egg tray manufacturing machine price? Contact us to get the machine price. WhatsApp/WeChat +8613598866720.
Note: Besides the paper egg carton making machine, we have also plastic egg tray making machine for sale. Please leave your requirements in detail to get a free quote.
You may also like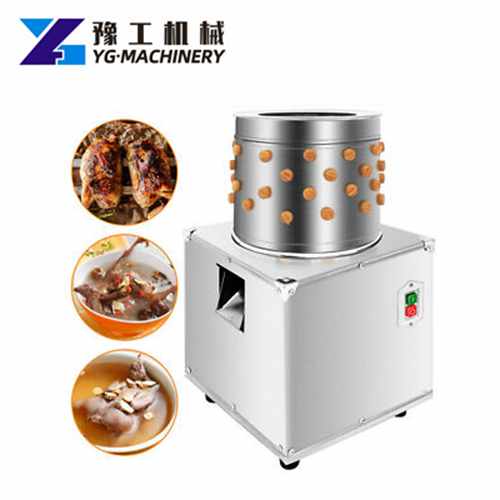 Model: 3-5 birds
Capacity: 15kg
Power: 85w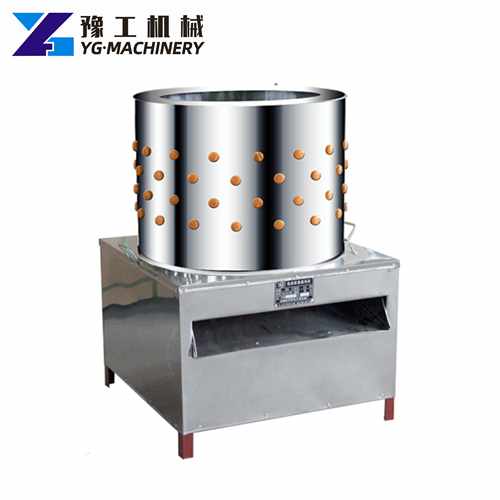 Model: 8-10pcs one time
Capacity: 30kg
Power: 220w
Request A Free Quote
Do you want to open an egg carton manufacturing factory? Please leave your inquiry here, Our sales manager will contact you as soon as possible.