Paper bags are currently one of the most popular environmentally friendly packaging materials and are widely used. So, what are the commonly used paper bag raw material?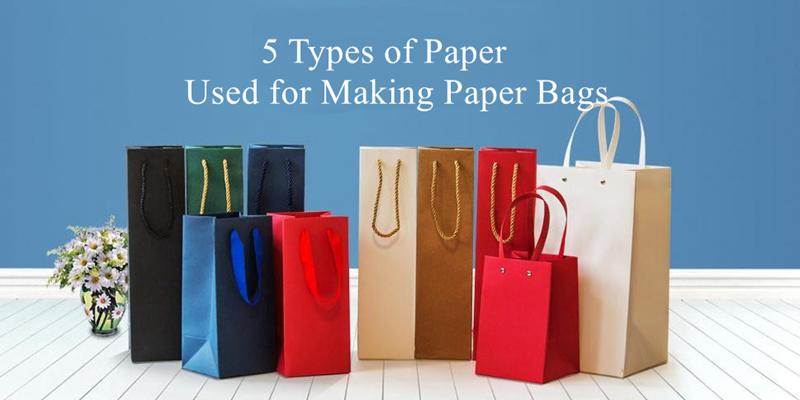 5 Types of Paper Used for Making Bags
White cardboard
White cardboard is strong and thick, with high stiffness, burst resistance and smoothness, and the paper surface is smooth. The commonly used thickness is 210-300 grams of white cardboard, and the most used is 230 white cardboard. The paper bags printed on white cardboard are full of color and the texture of the paper is very good. It is your first choice for customization.
Coated paper
The characteristic of coated paper is that the paper surface is very smooth and smooth, with high whiteness, high smoothness and good gloss. It also makes the printed graphics and pictures have a three-dimensional effect. The commonly used thickness is 128g-300g. The printing effect is the same as that of white cardboard, and the color is full and bright. Compared with white cardboard, its stiffness is not as good as that of white cardboard.
Kraft paper
Also known as natural color kraft paper. It has high tensile strength, high toughness, usually brownish yellow in color, high tear strength, rupture and dynamic strength. The kraft paper is widely used in shopping bags, envelopes, etc. Commonly used thickness of 120 grams -300 grams of natural color kraft paper. Kraft paper is generally suitable for printing monochrome or two-color manuscripts with uncomplicated colors. Compared with white cardboard and white kraft paper box coated paper, the price of yellow kraft paper is the lowest.
Black cardboard
It is a special kind of paper, double-sided black. Black cardboard is characterized by fine paper quality, penetrating black, strong and thick, good folding resistance, smooth surface, good stiffness, good tensile force, and high burst resistance. Commonly used black cardboard with a thickness of 120g-350g. Because the black cardboard is black inside and out, it cannot print colorful patterns, and it is only suitable for hot stamping, hot silver and other processes.
White-Gray board paper
Whiteboard paper is a kind of cardboard with white and smooth front and gray bottom on the back. The commonly used thickness is 250g-350g. One side of white board paper is white and the other side is gray. The price of this kind of paper is relatively cheaper than that of white cardboard.
Paper Bag Making Machine
A good paper bag needs a good paper bag machine.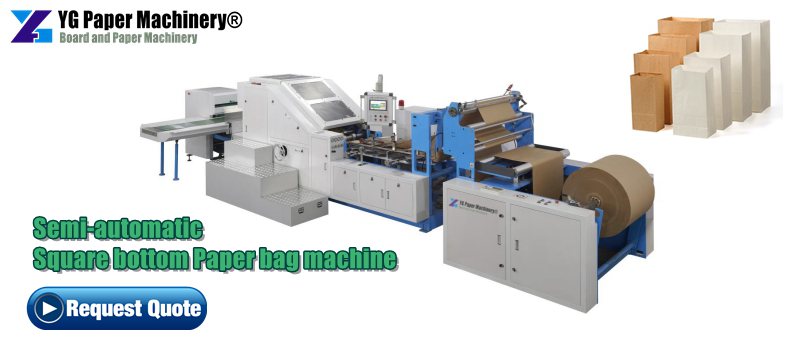 YG Paper Machinery can provide a fully automatic paper bag machine that adopts the French SCHNEIDER touch screen human-machine interface, the German original REXROTH motion controller (PC), the German original REXROTH servo motor, and the German original SICK photoelectric eye correction and other original components. Realized humanization, high efficiency, and high quality. Our equipment complies with ISO9001 quality system standards and CE safety certification.
If you want to start a new business of paper bags or you are looking for paper bag making machine, please leave your requirements below. We will contact you as soon as possible.