Exciting news! A Customer from Germany ordered from YG Paper Machinery a Semi-automatic Square bottom paper bag making machine and a printing machine.
The machine is like the image below: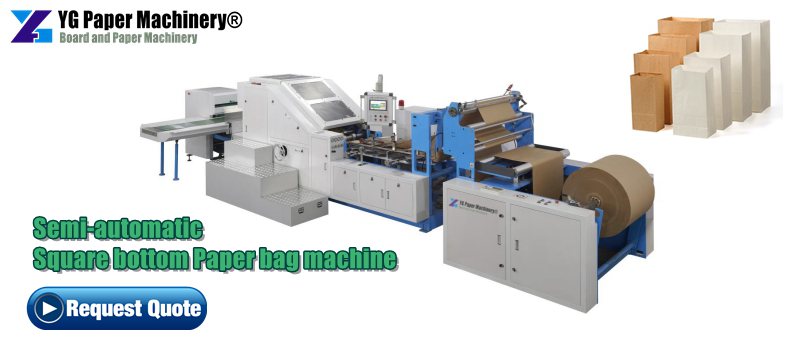 YG-FD220 Paper Bag Machine Technical Information
| | |
| --- | --- |
| Model | YG-FD220 |
| Cutting Length | 190-370mm |
| Paper Bag Width | 220mm |
| Bottom width | 50-105mm |
| Paper bag thickness | 50-130g/㎡ |
| Mechanical speed | 30-260pcs/min |
| Paper bag manufacturing speed | 30-200pcs/min |
| Paper roll width | 280-640mm |
| Paper diameter | 1300mm |
| Inner diameter of paper | 76mm |
| Total power | 380V 3phase 4line 11.5kw |
| The whole machine pressure | 0.5MPa-0.8MPa |
| Total Weight | 6000kg |
| Overall size | 8500*3500*2200mm |
Semi-automatic Kraft Paper Bag Making Machine for sale in Germany
This low cost paper bag machine is used for making square bottom kraft paper bags, such as various food bags, hand-held shopping bags, and other environmentally friendly packaging paper bags. The machine can produce paper bags without handles at a very fast speed. The maximum production speed can reach 200 pcs/min.
The whole machine is controlled by the computer control system. It has the advantages of fast speed, high production efficiency, and a large adjustment range.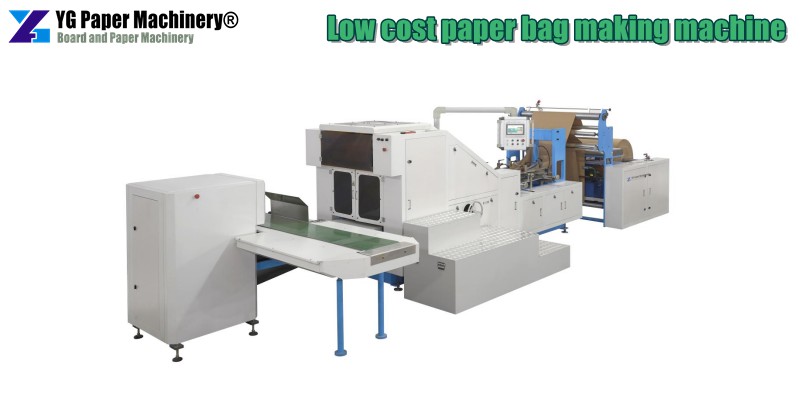 Production Process of Kraft paper bags
This equipment is to complete the side gluing of primary color or printed roll paper at one time, folding into micro, paper tube cutting, bottom gluing, bag bottom forming, and bag output. The whole machine is controlled by the computer control system.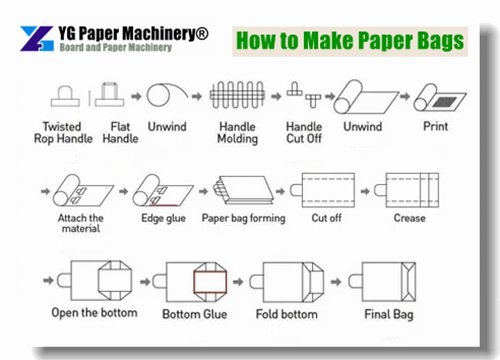 Kraft Paper Bag Machine Features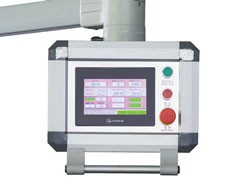 Touch screen man-machine interface, real-time display of working status.
The ultra-precise servo control system ensures the stable and efficient operation of the machine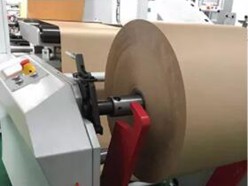 Material loading and unloading adopt a pneumatic lifting structure.
Fully automatic constant tension control system, the tension is not bad from the beginning to the end.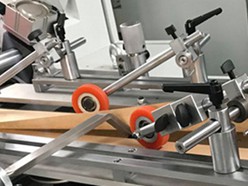 Double photoelectric sensor limits automatic deviation correction control system, stable deviation correction, energy saving, and long life.
Thumb buckle, flat bottom cutting device, various bag making types to choose from.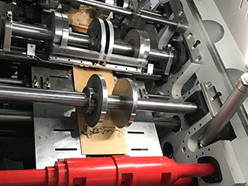 Non-stop wheel hub side clamp synchronous adjustment structure, adjusting the side clamp will become very simple and fast.
The anti-air coating control of the glue roller prevents the glue from directly brushing the surface of the wheel hub and reduces unnecessary troubles.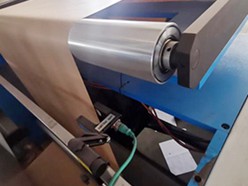 Accurate color mark tracking system, automatic shutdown if the color mark is wrong.
Automatic lubricating oil supply system.
China Paper Bag Machine Manufacturer
Henan Yugong Machinery is one of the best paper bag making machine manufacturers from China. We supply types of paper machines. Such as automatic paper bag machine, fully automatic square bottom paper bag machine, semi automatic paper bag machine, v bottom paper bag machine, low cost paper bag making machine, paper cup machine, paper cup sleeve machine, paper bowl making machine, paper handle machine, paper envelope making machine, etc.