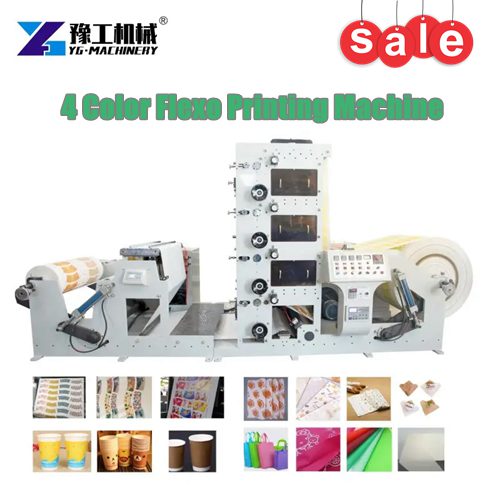 YG 4 Colour Flexo Printing Machine is suitable for printing various types of paper, such as offset paper, coated paper, PE paper, etc.
Printing Colour: 4 Colours
Max.Web Width: 860mm
Printing Speed: 60m/min
High economic benefits
Parameters of Flexo Printer
Below is the technical information of the YG -YS850 Flexographic Printing Machine:
| | |
| --- | --- |
| Model | YG -YS850 Flexo Printing Machine |
| Printing Speed | 60m/min |
| Printing Colour | 4 Colours |
| Max.Web Width | 860mm |
| Max.Printing Width | 1400mm |
| Max.Printing Diameter | 1400mm |
| Printing Girth | 175-580mm |
| Precison of Chromatography | ±0.15mm |
| Dimensions(LXWXH) | 4000X1900X2700mm |
| Machine Weight | About 6000kg |
A 4-color flexo printing machine for paper cups is a machine that is used to print on paper cups. The machine uses a flexographic printing process that involves the use of flexible relief plates and fast-drying inks. The machine can print up to four colors on paper cups. The printing process is fast and efficient, making it ideal for high-volume production.
The machine works by using flexible relief plates and fast-drying inks to print on paper cups. The machine uses a rolling design that allows for continuous substrate materials (in roll form) to be fed through the machine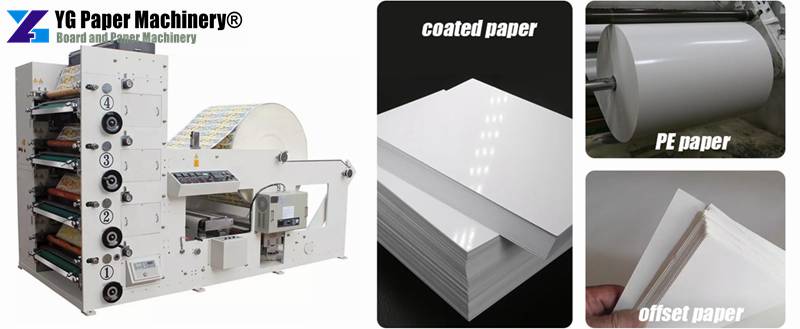 Flexographic printing machine (4 colors)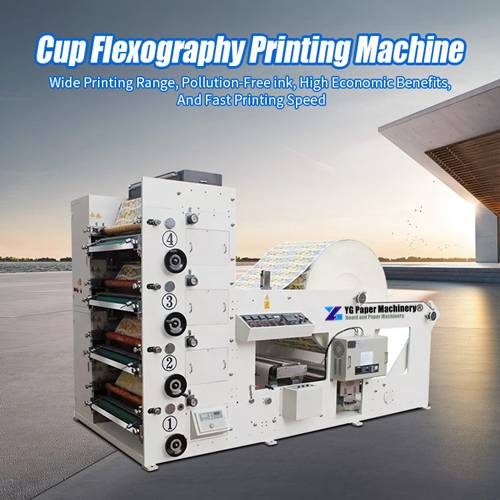 The flexographic printing machine uses environmentally friendly water-based ink. Flexographic printing uses anilox rollers to control ink volume variation. Color stability is much better than other printing methods.
Not only suitable for printing various packaging materials but also suitable for printing ultra-thin, ultra-smooth surface materials, and ultra-thick, rough surface materials.
Flexo printing machine is mainly applied to cartons, paper cups, paper plates, paper towels, etc.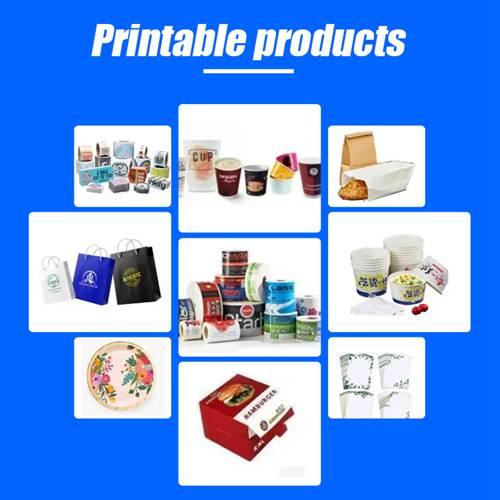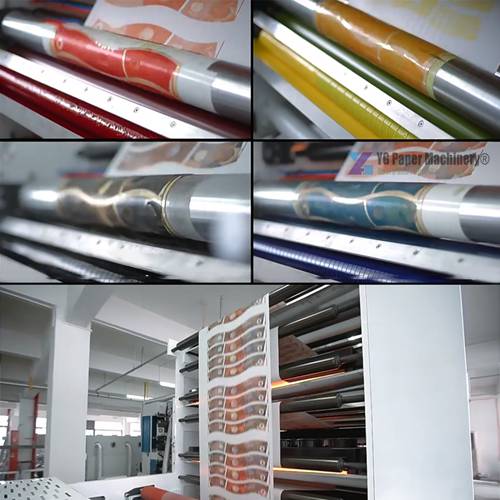 Due to the large increase in the demand for packagings such as labels, food, and medicine, and the improvement of environmental protection requirements for packaging, flexo printing has great advantages in environmental protection compared with other printing due to its own printing characteristics. So it can be said that it is a market demand.
Flexo label printing machine Features:
It is easy to operate, soft to start, and accurate in color registration.
The meter counter can set the printing quantity according to the requirements, and it will automatically stop when the number is reached and will stop automatically when the material is cut off. 3. Pneumatic lifting and lowering of the printing plate cylinder, the ink is automatically stirred after lifting.
The ink is transferred by the anilox roller, and the ink color is uniform.
Reliable drying system, with high-speed operation, and automatic circuit breaker at shutdown.
360-degree continuously adjustable vertical alignment device.
Frequency conversion speed regulation, suitable for different printing speeds.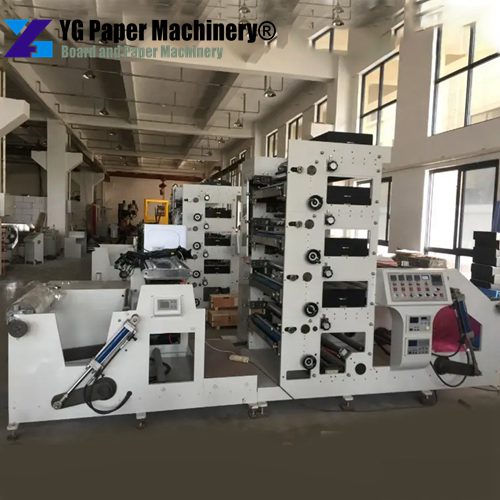 What is the difference between a flexo printing machine and an offset printing machine?
The main difference between a flexo printing machine and an offset printing machine is that flexo printing can be used on almost any substrate with a flexible surface, while offset printing is only done on flat surfaces. Flexo printing can achieve high-speed production, and many presses have multiple converting options integrated into the press, enabling a single-pass operation. Another difference between offset and flexo printing is the inking process.
What is the flexo printing machine price?
Henan Yugong Machinery is one of the best flexo printing machine manufacturers in China. With more than 18 years of experience in this field, we have received great reviews from all over the world. Factory Price. Welcome to inquiry!