Leonardo Ponce is the owner of a packing company in chine. This company produces and distributes disposable paper cups, bowls, plates, and other food service products. They have been in business for over 10 years and are one of the leading suppliers of disposable paper products in Chile. In 2023, Leonardo purchased a YG-ZW01 Paper Bowl Machine from YG Paper Machinery. This machine is a high-speed, automatic paper bowl making machine that can produce up to 80 paper bowls per minute. The machine is also very versatile and can produce a variety of cup sizes, from 35oz to 50oz.
Buyer: Leonardo Ponce
Location: Santiago, Chile
Machine: YG-ZW01 Paper Bowl Machine from YG Paper Machinery
Production Capacity: 60-80 paper bowls per minute
Cup Size: 35oz-50oz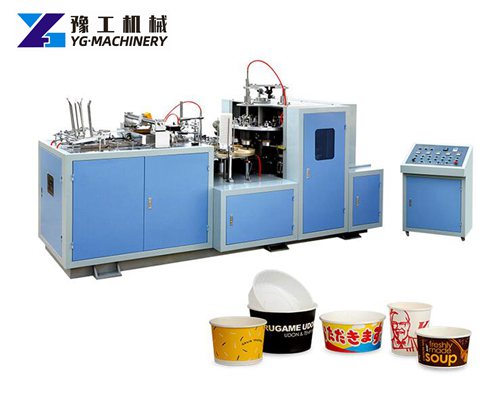 Since installing the YG-ZW01 Paper Bowl Machine, this packing company has been able to increase its production capacity by over 50%. The machine has also helped to reduce the production costs and improve the quality of its products.
YG-ZW01 Paper Bowl Machine
Model
YG-ZW01
Production scope
35oz (can be replaced according to the user's actual size needs)
Raw material
Single/double PE shower membrane paper
Paperweight
140-350 g/㎡
Production speed
60-80 pcs/min
Voltage
380v 50hz/customize
Power
15KW
Weight
1980KG
Dimensions
2350 x1250 x1900mm
Note: Machine production shall be equipped with an air compressor.
Paper bowl machines are a good investment for businesses that produce and distribute disposable paper products. They can help businesses to increase their profits and reduce their environmental impact.
The paper bowl machine allows you to produce your own paper bowls, which can be a more cost-effective and sustainable option than purchasing them from a third-party supplier.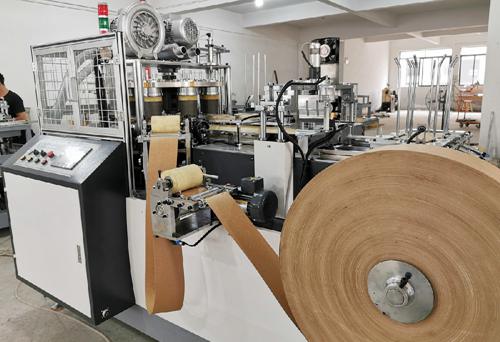 Benefits of using a paper bowl machine:
Increased production capacity: The machines can be very efficient, producing large quantities of paper bowls in a short amount of time. This can be beneficial for businesses that need to meet high demand or that have limited production space.
Reduced production costs: Paper bowl making machines can help businesses save money on the cost of paper bowls, especially if they produce a high volume of bowls.
Improved product quality: you can control the quality of raw materials.
Reduced environmental impact: Paper bowls are a more sustainable alternative to plastic bowls, and producing them in-house can help businesses reduce their environmental impact.
Advantages
The paper bowl making machines can also offer a number of other advantages, such as:
Easy to operate: Even for users with no prior experience.
Low maintenance: Requiring only routine cleaning and lubrication.
Durable construction: Typically made from high-quality materials and are designed to last for many years.
How much is this machine?
If you you are considering purchasing a paper bowl machine, of chouse, there are a number of different manufacturers to choose from. It is important to research the different machines and choose one that is right for your specific needs.
You should consider your specific needs and requirements when choosing a machine, such as the size and type of paper bowls you want to produce, and the production volume you need.

Adive when choosing the machine
YG Paper Machinery has many years of manufacturng experience. Our disposable paper bowl forming machine have been exported to many cuntries, such as Vietnam, Chile, Brazil, South Korea, Japan, Oman, etc.