Vu Thi Lan works for a green products company in VietNam. They have successfully launched some production lines, such as the Paper cup production line, and the paper straw production line. Her boss wanted to add a new paper bowl manufacturing machine cause they have a little of customers who have demanded paper bowls.
Then Vu Thi Lan found YG Paper Machinery on Google and left her messages to inquire about a quote for our paper bowl making machine for sale.
"Hello. I need a quote for an automatic paper bowl machine and more information as to the output and raw materials. Also include fees for transport to VietNam. Thanks."

— Vu Thi Lan, Buyer
Lucas confirmed with Vu Thi Lan her requirements and recommended our YG-SLW09 fully automatic salad bowl making machine. After a week of deliberation, the company decided to order the YG-SLW09.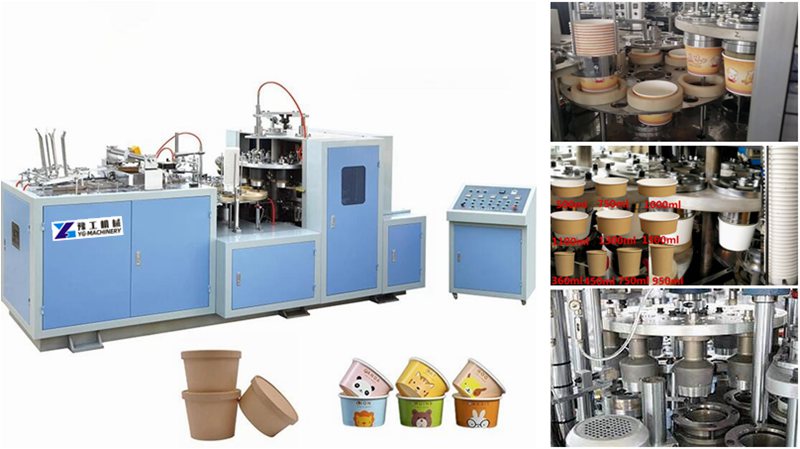 Paper Bowl Making Machine for Sale Technical Parameters
| | |
| --- | --- |
| Model | YG-SLW09 Fully automatic salad bowl molding machine |
| Production scope | 50oz-120oz can be replaced according to the user's actual size needs. |
| Raw material | Single/double PE-coated paper |
| Paper Specifications | PE coated paper at 140-350 gsm |
| Speed | 30-50 pcs/ min |
| Voltage | 380V 50Hz |
| Total power | 15KW |
| Weight | 3300KG |
| Size | 3400 x1600 x1850mm; |
| Air pressure requirements | 0.6 m3/minute |
Machine production shall be equipped with an air compressor.
What is a coated paper bowl?
As it literally says, it is to cover a layer of plastic film on the paper to achieve waterproof, oil-proof, moisture-proof and heat-proof functions. At present, the most common film paper products on the market are label stickers, beverage paper cups, instant noodle boxes, paper bags for fast food restaurants, etc.
The function of the film paper bowl meets several rigid needs of takeaway transportation. At the same time, because it is a paper material, it can be recycled, buried or incinerated, and has less environmental pollution, so it is considered an ideal substitute for plastic products.
How is made Salade Bowl?
The intelligent paper bowl machine simplifies the cup making process, and integrates paper feeding, gluing, bottom feeding, cup loading, heating, bottom rolling, knurling, rolling mouth, cup unloading, and automatic counting and collecting cups. It is most suitable for making 50-120mm height paper bowls.
Features of the Paper Bowl Machine
Two turntables finish paper cup forming twice.
The whole machine adopts the method of spraying and refueling lubrication, which reduces the wear of machine parts
The cup wall and cup bottom are bonded with imported heaters.
PLC+solenoid valve precisely controls the silicone oil flow.
2 times of crimping: the first is rotating crimping, and the second is heating and setting. So that the forming strength of the paper cup is improved. The curling mouth is beautiful, and the size is stable.
The cup-making process is controlled by PLC, using photoelectric eyes for full fault monitoring and servo feeding. Thereby improving the performance of the equipment, achieving fast and stable operation, realizing automatic shutdown when faults occur, greatly reducing the labor intensity of workers, and improving the safety and stability of the equipment.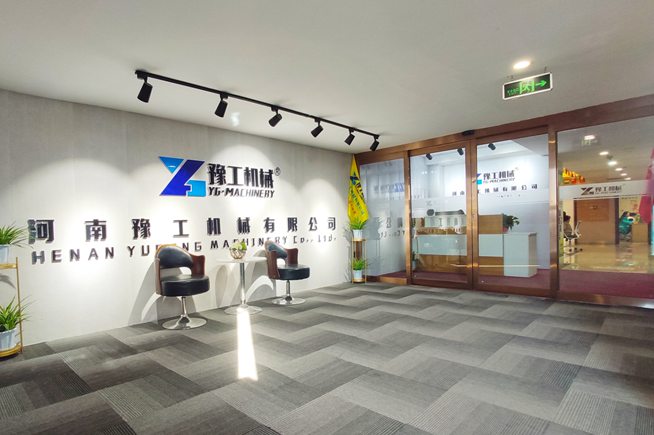 Why choose YG Machinery?
Our machines have been exported to more than 50 countries and regions including Germany, Saudi Arabia, Philippines, Australia, New Zealand, Turkey, India, South Korea, Japan, Jordan, Oman, etc., and won unanimous praise from domestic and foreign customers.
FAQs
How much is this automatic paper bowl machine?
If need to get a free quote, please leave your requirements and your contact information. Our sales manager will make a quote for you.
How long is your delivery time?
It is according to the model and quantity. Generally, it is 3-5 days if the product is in stock. It will be 15-30 days if you want to customize the product.
How to maintain the paper bowl machine?
1. Regularly remove the miscellaneous materials. Clean them carefully in the process of producing paper bowls by the paper bowl machine.
2. Pay attention to the correct operation of the paper bowl machine. In order to maintain the good operation of the paper bowl machine, the operating parts need to be well lubricated.
3. When the paper bowl machine is running, the rolling pressure of the knurling mill should not increase suddenly. And the heater should be properly shut down when it is running at high temperature for a long time.
4. The production environment of the paper bowl machine should be kept clean, pollution-free, moisture-proof and fire-proof.
5. When the paper bowl machine is not in use, cover the equipment with a clean plastic film to avoid dust falling and affect the maintenance effect.