ISMAIL MOOSA is a director of a packing company from South Africa. With more and more need for paper cups on the market, he decides to open his own paper cup factory. He searched on Alibaba.com and found us. Our sales manager Amy recommend him YG-SMD80 Paper cup machine and the YG-35 paper cup sleeve machine. "That is actually what I want," Ismail said. So just one day passed, he made the payment and sent us the bank receipt.
I was worried about the operation of the machine because I am new.😵 But with YG Paper Machinery, i have no concerns.😁 YG Group is very professional. They provide 7/24 online technical services.💯 They teach me all. Now my machines works well. Thanks a lot!

ISMAIL MOOSA
🔥High Speed Paper Cup Machine
Paper cup size: 2-32oz
Speed: 75-200pcs/min
Required paper: PE-coated paper
Size range: T:42-82mm; B:35-60mm; H:40-85mm
Sealing method: Ultrasonic & hot air system
Air compressor: 0.4 M³/Min 0.4MPA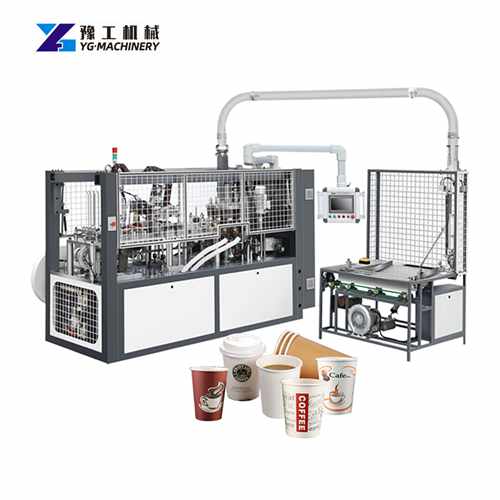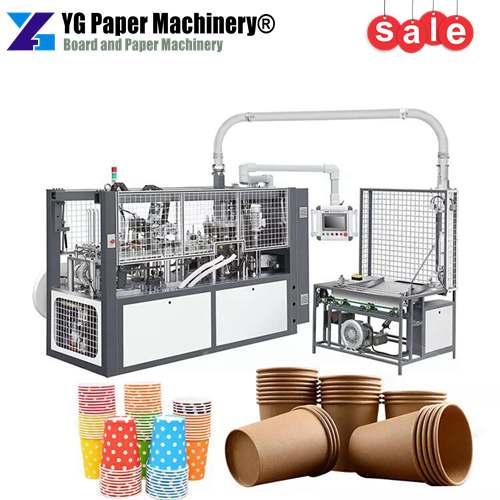 A paper cup machine is a kind of equipment for producing paper cup products. The production of paper cups is a cyclical process. By constantly repeating the same action, more paper cup products are produced.
Features
Production efficiency is high, up to 200 pcs/min.
Inclined cup body paper feeding is stable, saving space.
Adopts servo drive, which is stable and high precision.
The automatic lubrication system ensures that the equipment runs at high speed for a long time with low noise.
PLC control, the host speed can be adjusted steplessly.
The mold can be replaced quickly to improve production efficiency.
Intelligent design, set automatic fault alarm, automatic emergency shutdown, and other safety devices.
Swiss hot air bonding to improve growth speed and product quality.
The motion station is driven by a cam to make the movement more stable and efficient.
The humanized cup collection system makes cup collection and packaging easier.
🔥Double Wall Sleeve Forming Machine
Paper Cup Size: 4-16oz
Speed: 50-55pcs/min
Cup Top Diameter: 65mm-94mm
Bottom Diameter: 45mm-70mm
Cup Height: 60mm-135mm
Raw Material: PE-coated paper, ripple paper, etc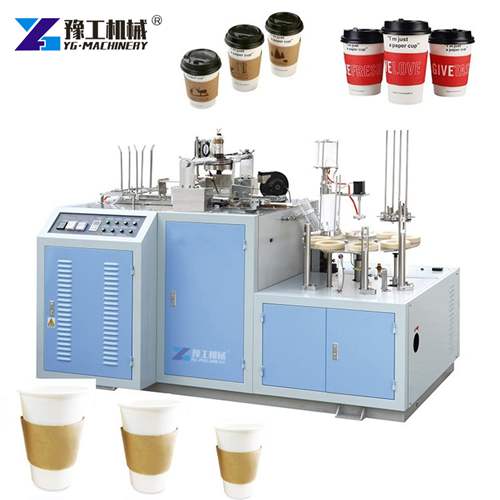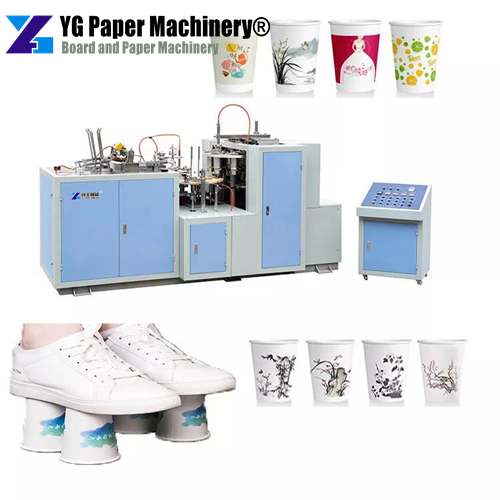 The Double Wall Sleeve Forming Machine for Paper Cup is used to add a layer of heat insulation coat on the basis of the original cup.
It can produce direct sticking, hollow and corrugated double-layer cups, suitable for all kinds of high-end paper cups.
Production Process
Fully automatic paper cup sleeve making machine, through automatic paper feeding, sealing, glue spraying, packaging, cup unloading, and other continuous processes, completes the two-to-one veneer production process.
Why you should choose YG Paper Machinery?
YG Paper Machinery is an enterprise integrating production, scientific research, and sales, specializing in the production of paper bag machines, paper cup machines, paper plate making machines, multi-functional packaging machines, and other equipment. The plant area is 10,000 square meters. The company's business not only spreads all over the country but also exports to South Korea, Egypt, Italy, Brazil, Germany, Bahrain, Saudi Arabia, UAE, Azerbaijan, Vietnam, and other countries.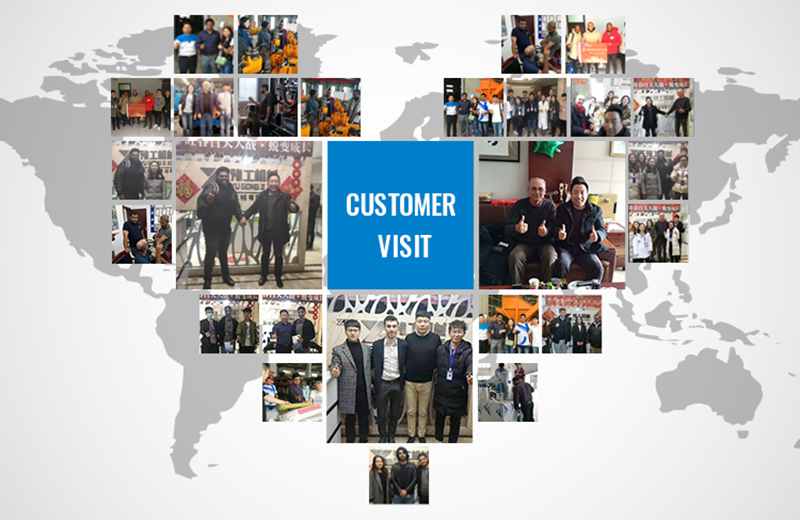 Is paper cups manufacturing business profitable? What is cup machine price?
It is very easy to start the paper cups manfacturing business. But you should have stable customers. As for the production of paper cups, you need to use a flexo printing machine, die cutting macine, and cup forming machine. In addition, you need to contact a paper supplier, If you want to start a paper cup manufacturing business, please leave your requirements below and we will contact you as soon as possible.