Although the digital economy is developing, paper conversion and printing are still major players in the global economy. From newspapers, and books to goods transport and delivery, paper products are also important in our daily life. In this blog, we will talk about the paper converting machine. If you are interested, please read on.
What is a Paper Converting Machine?
The paper converter is an equipment that can convert the paper roll to another paper product. Here is some common paper converter machinery:
Paper slitting / Paper Rewinding Machine: Tissue paper has two types: Cored toilet paper or without core. Slitting Machine is used to cut the paper roll after rewinding to the designed width according to the customer's requirements.
Paper cutting Machine: Paper cutter cuts paper to exact size. They are very precise and come in regular size stacks for further use in production or for end users.
Paper and Folding Carton Sheeter: This machine is suitable for paper box making. It is important in the paper box manufacturing production line. The machine cut the paper according to the carton size and folds the paper into a paper box.
Paper Conversion Process
It includes the following steps:
Crude fibers are collected and melted into pulp;
Pulp is filtered, bleached, flattened, and dried into continuous rolls;
Cut master rolls to more manageable sizes;
Cut and shape smaller rolls in the preferred shape and size.
Benefits of paper packaging:
Extensive sources of raw materials, low cost, diverse varieties, and easy mass production;
Good processing performance, convenient compound processing, and excellent printing performance;
It has certain mechanical performance, lightweight and has good cushioning parts;
Good sanitation and safety;
The waste can be recycled without white pollution.
The paper rewinder will rewind the paper roll, then the paper cutter will cut the paper roll to the size according to your requirements.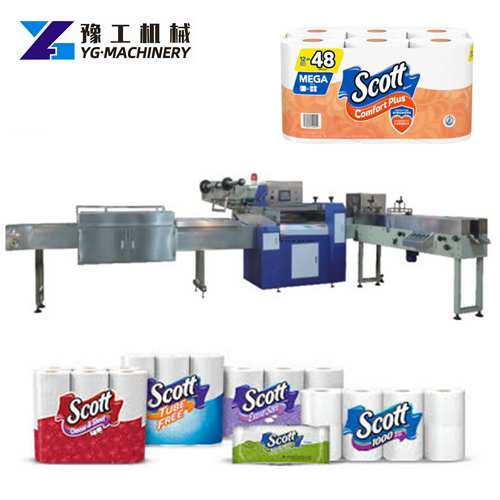 A large roll of kraft paper could be printed, coated, and sheeted into custom-specified sandwich wrappers for a restaurant.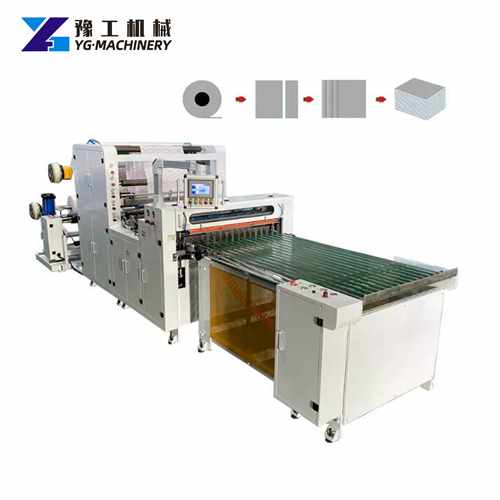 Paper Rewinder Machine Manufacturer Supplier
YG Paper Machinery is a paper rewinder and cutter machine manufacturer supplier in China. We provide types of paper converting machines, such as paper cutting machine, paper rewinder machine, paper box making machine, etc. We have more than 18 years in paper machinery. Are you looking for paper making machinery? Please leave your messages below. We will contact you as soon as we get your inquiry.