Choosing a wet wipe machine manufacturer isn't an easy task. So, here is a complete guide for you to follow.
How to choose a good quality wet wipes machine manufacturer?
When choosing a good quality wet wipes machine manufacturer, consider the following factors:
1. Industry experience
Look for manufacturers who have an established track record of making high-quality wet wipes machines. An experienced wet wipes machine manufacturer will have a greater grasp of the industry's requirements and obstacles, allowing them to provide solutions that can satisfy your requirements.
2. Quality standards
Look for wet wipes machine traders who have established quality control processes to ensure that their wet wipes machines satisfy industry standards. Manufacturers who have obtained ISO 9001 or other pertinent licenses show their dedication to quality and are more likely to create dependable and high-quality wet wipes machines.
3. Customization options
Choose a wet wipes machine manufacturer who provides customizable options to suit your particular requirements. A wet wipes machine manufacturer who can modify their wet wipes machines to meet your specific manufacturing requirements can assist you in achieving greater productivity and higher-quality output.
4. Technical support
When selecting a manufacturer of wet wipes machines, the technical support that they provided is crucial. You must deal with a wet wipes machine supplier who provides complete technical support, such as installing, training, and continuing maintenance. A fast and reachable technical support staff should also be available to handle any issues that emerge during the manufacturing process.
5. Wet wipes machine price
The price of the wet wipes machine is definitely an important factor to consider. Look for a manufacturer who provides affordable prices without compromising the wet wipes machine's quality. A low-price wet wipes machine may be attractive, but it may also have hidden costs, such as higher maintenance costs or replacement costs.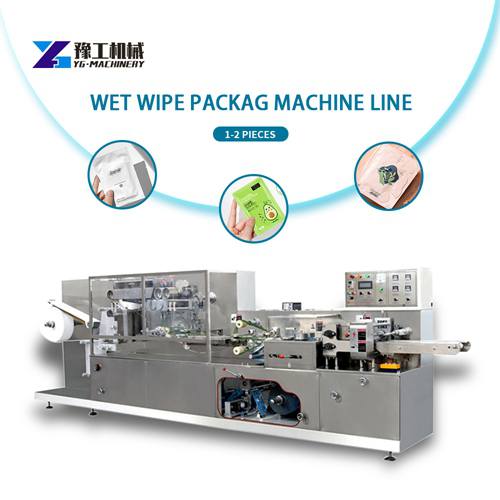 6. After-sales service
Choosing a business that provides after-sales service is critical to the life span of your wet wipes machines. Regular maintenance and repair services, as well as new components, should be provided by the wet wipes manufacturer. After-sales support from a wet wipes manufacturer guarantees that you can keep constant and high-quality output without having incredible delay and worry.
7. Reputation
Reputation is important when buying a wet wipes machine because it can help you determine the quality of the machine and the level of customer service you can expect from the supplier. Look for wet wipes machine manufacturers who have a good reputation for creating high-quality wet wipes machines and have received positive feedback from their happy customers.