Flower Wrapping paper can not only protect the flowers but also set off and highlight the style. So here we will talk about the flower bag making machine.
Flower Bag Making Machine for making Fresh Flower Packing Bags/Kraft Paper Bouquet Sleeves
YG Flower Bag Making Machine is designed especially for flower bags and grape bags. It is suitable for making fresh flower bags or other hot-side sealing cutting bags with BOPP, OPP, CPP, PP, PE, etc. Contact us now to get the kraft paper sleeve machine price.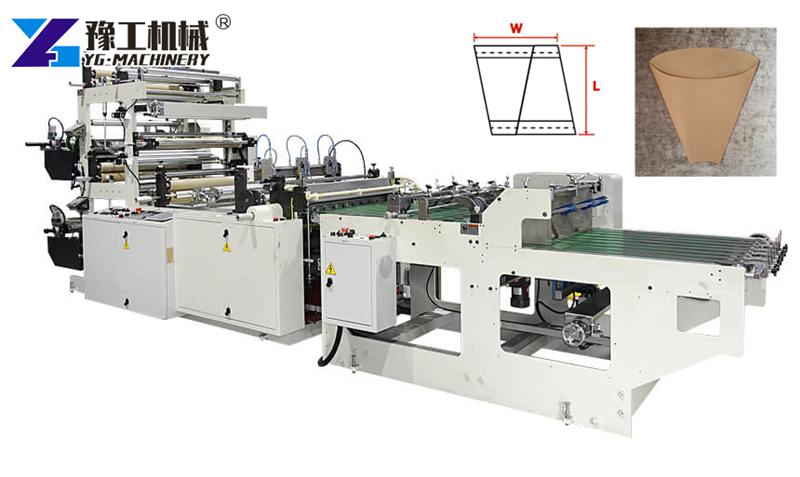 Technical Parameters
| | | |
| --- | --- | --- |
| Model | YGFB-D800 | YGFB-D1000 |
| Bag film raw material | BOPP, OPP, CPP, PP, PE, or Non-woven fabric, Paper/plastic | BOPP, OPP, CPP, PP, PE, or Non-woven fabric, Paper/plastic |
| Max. Bag making length | 720mm | 920mm |
| Speed | 35-150pcs/min | 35-150pcs/min |
| Angle | 0-45° | 0-45° |
| Main motor power | 1.5kw | 2.2kw |
| Total Power | 380v, 7kw | 380v, 8kw |
| Weight of machine | 1400kgs | 1600kg |
| Overall dimensions(L X W X H) | 4600*1150*1700mm | 5000*1350*1700mm |

Flower wrapping paper types
A beautiful bouquet, in addition to the matching of fresh cut flowers, also has a very important part of the matching of bouquet wrapping paper. Wrapping paper has the functions of protecting fresh cut flowers, setting off, and highlighting the style. The same bouquet of flowers, matched with different wrapping papers, has completely different styles and effects.
①Kraft paper
The kraft paper packaging is especially suitable for matching with pastoral style, literary and fresh bouquets, creating an elegant retro fashion style.
②Kraft newspaper
Kraft newspaper has a unique sense of vicissitudes than kraft paper. It is printed with text and looks like an old newspaper. It is also suitable for matching bouquets with a sense of literature and art and retro fashion.
③ Cellophane
Basically all bouquets must use cellophane, one of its key functions is as a ground waterproof (water-proof layer) for the bouquet, use it to wrap the bottom of the bouquet, a small amount of water can be introduced, and it is convenient for the bouquet to be refrigerated .
④ Ouya paper (Waterproof Material – impermeable)
Ouya paper is opaque, bright, and glossy on both sides. Because it is not completely transparent, Ouya paper is available in two-color or solid colors, and the color matching of two-color Ouya paper is more colorful and textured.
⑤Pearlescent paper
Pearlescent paper will make the bouquet richer and more colorful, making the packaging more novel and elegant. It can be mixed with other wrapping papers to create a unique beauty. Pearlescent paper is radiant in the sun, easy to shape, and creates a fashionable style.