The Fourdrinier machine is the most widely used paper machine. The fourdrinier machine, also known as the fourdrinier paper machine, is characterized by a conveyor-type forming section composed of an endless wire.
Fourdrinier Paper Making Machine
Paper machine is a pulp forming equipment integrating headbox, wire section, press machine, dryer, calender, winder, main engine of transmission section, and auxiliary systems such as steam, water, vacuum, lubrication, and heat recovery. The core of the paper machine is the wire section, which can be divided into fourdrinier paper machines, twin-wire paper machines, and cylinder paper machines according to the different wire structures.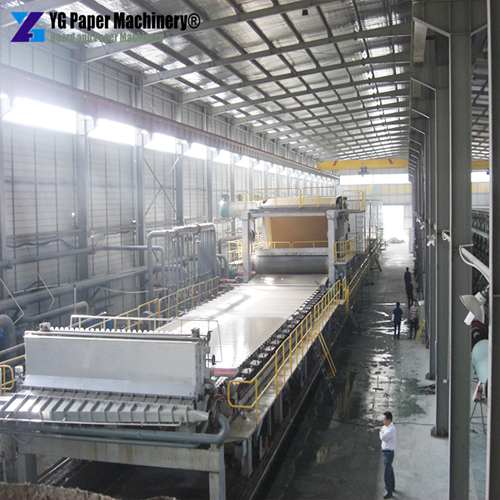 Fourdrinier Fluting Paper Machine
Paper Grades: Fluting & Corrugated Paper
Trimmed Width: 1800mm-4800mm
Basis weight Range: 70-150gsm
Design Speed: 250-600m/min
According to speed, the equipment can be divided into low-speed and high-speed. And most of the paper machines that produce newsprint and other bulk products are high-speed paper machines with large outputs. Speeds exceeding 1200m/min, and widths up to 10m. Contact us to get the Fourdrinier Paper Making Machine Price.
Main equipment structure:
Heading section: Adopt an open headbox. Main parts: a square cone tube, stepped diffuser, homogenizing roller, box body, and so on. The upper and lower lip levers are made of stainless steel. And the upper lip lever can be used for full and partial adjustment.
Fourdrinier section: The length of the mesh table is 20000mm. Except for the aluminum alloy bearing seat, the mesh table frame is welded with all-section steel and outsourced with 1.5mm stainless steel. The wire section mainly includes breast rollers, forming plates, wiper wrenches, wet suction devices, and vacuum water suction. Box, vacuum couch roll, wire drive roll, straightening device, wire tensioner, shaker, cutting water needle, edge warping device, etc.
Press section: It adopts vacuum suction to draw paper, consists of one vacuum press and three positive presses, and the paper yield in the press area is ≥ 40%.
Drying section: Equipped with 30 Φ1500mm drying cylinders, arranged in 6+6+6+6+6, including one cold cylinder and 5 sets of drying net drives.
The calendering and winding section adopt a three-roll calender and a horizontal winder.
Transmission and control department: adopt AC frequency conversion speed regulation, step-by-step transmission, all-digital closed-loop modern system ABB.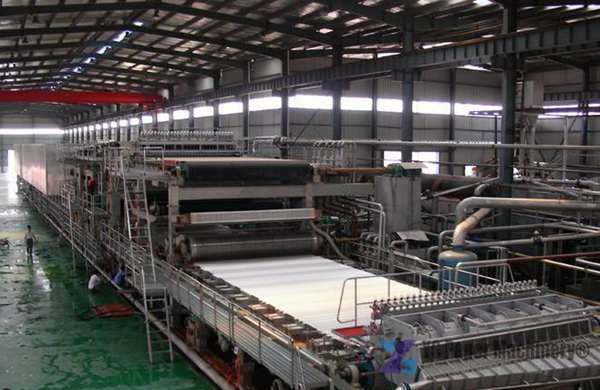 YG Paper Machinery
Our main business is:
Specializing in the production of rotary screen, fourdrinier, and stacked screen paper machines for various types of paper;
Specializing in the production of complete sets of equipment for papermaking machinery;
Professional production of pulping equipment;
Customize various types of rollers, scrapers, tensioners, correctors, and other paper machine-related spare parts;
We have exported our products to Egypt, Iran, Qatar, Uzbekistan, India, Indonesia, Kyrgyzstan, Ukraine, Kazakhstan, Russia, Vietnam, Myanmar, Cambodia, North Korea, Malaysia, Dominica, Malawi, Cameroon, Uganda, South Africa, Algeria, Congo, and other countries. If you want to buy paper making machine, please feel free to contact us and get a free quote. WhatsApp/Phone 008613598866720.