YG Paper Cup Machine and 1 set paper cup packing machine were exported to Germany.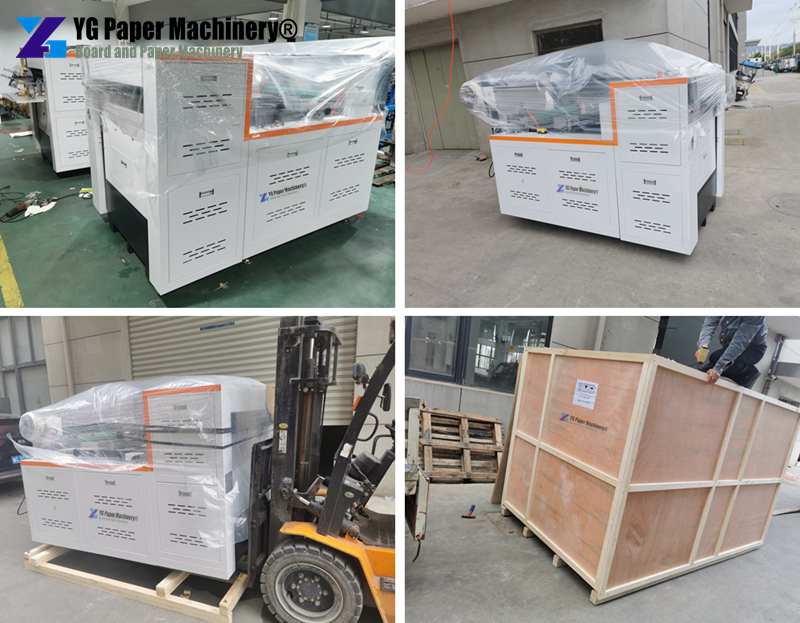 Paper Cup Forming Machine
YG High-speed Paper Cup Forming Machine is a high-performance automatic machine with double turntables and double dividers. It has automatic paper feeding, imported heater sealing, cup opening lubrication, automatic cup bottom feeding, rolling, and double-station rolls. It has functions such as mouth opening and automatic cup collection, and the production cup types include single-sided and double-sided coated cold drink cups, milk tea cups, and other cup types.
Technical Parameters
Model
YG-800
YG-S800
Paper Cup Size
3-16OZ
3-16OZ
Raw Material
One-side PE
One-side or two-side PE coated paper (Singe PE or Double PE coated paper)
Speed
90-100pcs/min
90-100 pcs/min
Suitable paper weight
150-180g;±20g
160-300g/;±20g
Voltage supply
380V,50HZ
380V(220V) 50HZ
cup size
Bottom35-70mm,Top45-90mm,High32-135mm
Bottom35-70mm,Top45-90mm,High32-135mm
General power
4.5 kW
6 kW
Working Air Source
NO
0.4-0.6Mpa; 0.4m3/min
Net weight
1680kg
2000kg
Measurement
L:2115mm;W:1000mm;H:1700mm
Main engine: 2100*1200mm*1800mm
Cup holder: 900*600*1500mm
Cup Side Sealing
Copper bar heating
Evergreen Ultrasonic
Bottom Knurling
Heating
Hot Air System
Features
The machine is used for paper cup bottom forming and bottle crimping, especially suitable for making tall paper cups.
The machine runs stably and quickly. The finished cups are of good quality.
The cam and gear transmission system is adopted to solve the disadvantages caused by the traditional rotary box and chain transmission, and the machine is more stable under high-speed operation.
Adopting a flameless hot air system, the production efficiency is higher.
The encircling steel frame structure is adopted, and the machine structure is compact and fixed.
The parts and components are all produced in a standardized manner, with strong versatility, good interchangeability, and easy equipment maintenance.
The fully automatic closed lubrication system can ensure the high-speed operation of the machine for a long time without interruption.
The model is compact, easy to transport, and place.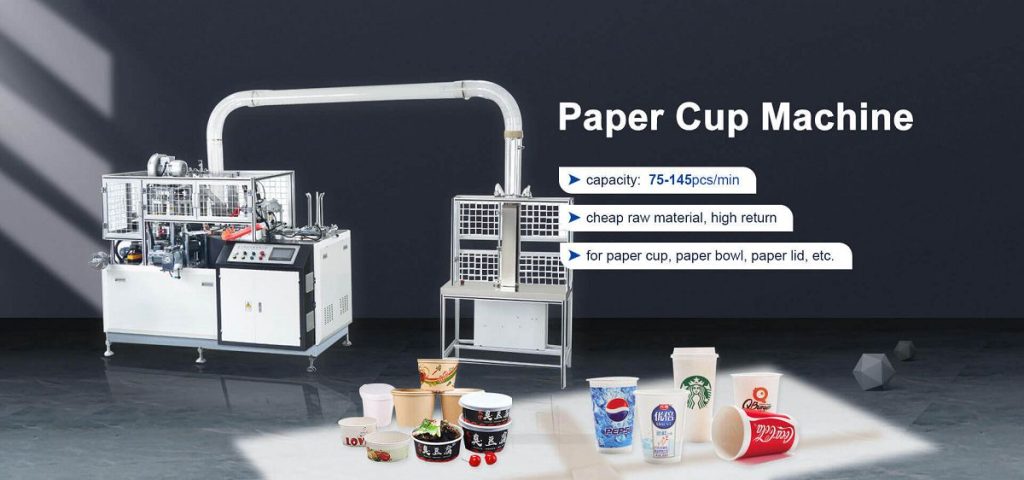 YG Paper Machienry has customers all over the world, including the United States, Germany, Italy, Japan, South Korea, the Middle East, and so on. If you are also interested in Paper Cup Machine, please leave your requirements here.
Latest Posts